Union Bank of India Mudra Loan
मुद्रा लोन के लिए तैयारी कैसे करे|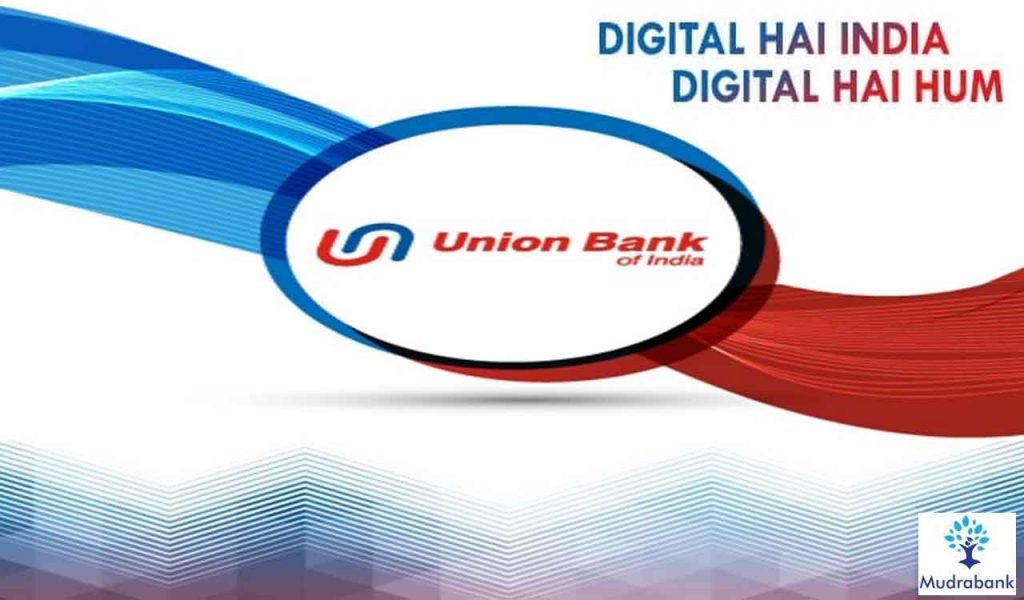 Union Bank of India is a nationalize bank of India. It was established on 11th November 1919 and it's headquartered in Mumbai. The Bank offers various types of banking and financial products to its customers such as savings account, credit cards, fixed deposits, home loan, business loan, MSME loan, personal loan, debit card, car loan, gold loan etc.
Union bank is also offering UBI Mudra loan Under PMMY Scheme. It is providing extend finance to the micro enterprises which are in the business of manufacturing, trading and service sector in rural, urban & metro areas.
Union Bank of India has segregated UBI Mudra loan in three categories
Shishu: Loan amount upto Rs. 50,000 is classified under this category.
Kishore: Loan amount exceeding Rs. 50,000 and upto Rs. 5.00 Lakhs is classified under this category.
Tarun: Loan amount exceeding Rs. 5.00 Lakhs and upto Rs. 10.00 Lakhs is classified under this category.
UBI's Mudra loan interest rate
The rate of interest applicable to the units is in the range of MCLR + 0.40% to MCLR + 1.65%.
Security
Loans covered under MUDRA are collateral free loans. However assets created out of the bank loan to be charged with the Bank.
UBI's Documents list for Mudra loan
Towards the security documents to be obtained against such loans, the following documents are generally obtained:
DP Note, Hypothecation Agreement, Letter of continuity, Term Loan agreement (If there is term loan) etc.
UBI Mudra loan terms & conditions.
The terms and conditions as per the norms of the bank to be applicable to such loans from time to time.
How to download mudra Loan Application form?
We are sharing you Union bank Mudra loan application form. Click below and download common Mudra application form.
Mudra Loan Application (Hindi)
Mudra Loan Application (English)
Call during working hours at UBI Customer care 022-22892250
Q. What is MUDRA?
MUDRA stands for "Micro Units Development and Refinance Agency" and act as a new financial entity for developing and Refinancing financial intermediaries like Bank, NBFCs, MFIs, who are in the business of lending to smaller of the Micro enterprises in Manufacturing, Trading and Services sector including allied agricultural activities.
Q. When was MUDRA scheme launched?
The Micro Units Development and Refinance Agency (MUDRA) has been launched by Hon'ble Prime Minister on 08.04.2015
Q. Is the overdraft facility of up to Rs 5000/ covered in MUDRA scheme?
Yes, Overdraft facility of Rs. 5000/-sanctioned under Pradhan Mantri Jan Dhan Yojana (PMJDY) is also considered as MUDRA loans under PMMY.
Q. Are all the loans are covered under Credit Guarantee Scheme?
All eligible PMMY loans are covered under Credit Guarantee Fund for Micro Units (CGFMU). (All MSE loans under Manufacturing /Services sector including retail trade and loans for allied agricultural activities are eligible to be covered under the credit guarantee fund.
Q. Is all the MUDRA A/c holders eligible for MUDRA Cards?
YES, All CC/OD Accounts (MUDRA Loans) are eligible for issuance of MUDRA CARDS.
Q. How can we apply Mudra Loan?
You can apply Mudra Loan online and offline. Union Bank of India is providing offline Mudra Loan. Download the UBI Mudra Loan form & submit your nearest bank branch.
Note:- Union bank of India Mudra loan is available for all either you are customer of UBI or not. Bank can't deny to accept your request. If you are facing any issue or Union bank of India people are harassing you. Pls contact to Bank official or contact mudrabank.com. You can also ask bank manager to provide complaint book.
For bank loan you require the Project report. Our team will help you to design project report. Pls write us on mudrakibaat @ gmail.com.