Project report for MSME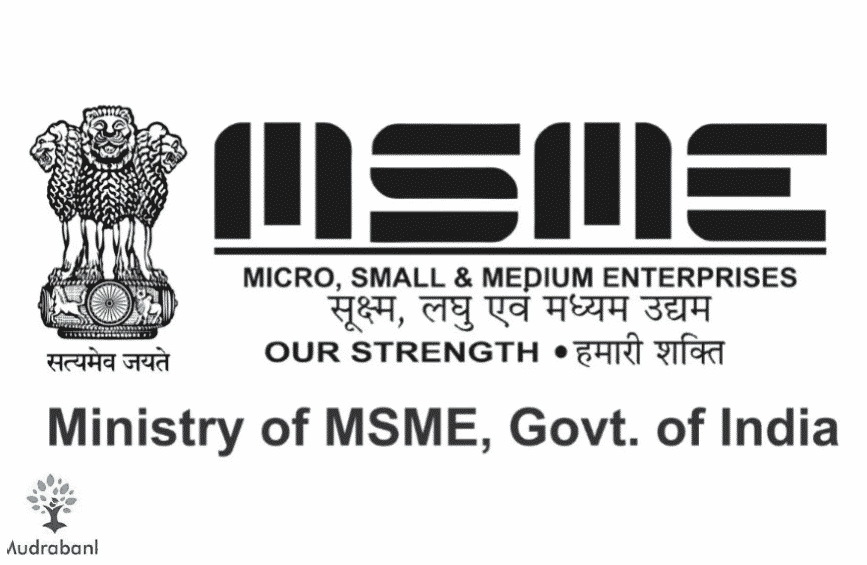 BY A SENIOR PROFESSOR FROM PREMIUM INSTITUTE AND CONSULTANT FOR 4 MONTHS
Micro Units Development & Refinance Agency (MUDRA) is an initiative by Government of India to provide funding to MSME or individuals who want to start a new business or to expand their existing business. Mudra provides finance to banks to further lend money to people residing in rural and urban India. The maximum loan amount offered by banks is up to Rs. 10 lakh. The interest rate offered varies from bank to bank but is comparatively lower than other types of loans and lending options.
To avail Mudra loan, applicant needs to submit a project report for MSME to lender along with all the required documents.
Aim/Vision – Focus or target for which the enterprise shall work
Area of Expertise – Key areas or skills on which employees has expertise and shall work
Budget – Complete financial information on expenditure required to be invested in the project
Business Equipment Details – Exhaustive list of equipment, parts, plants and machinery to be used in the project
Commercial Aspects – Plans to be execute related to commercializing the project
Company Profile – Details on company's background, launch, initiation, milestones and achievements
Export Orders – Information on export orders, whether domestic or international, if any
Information about Employees – Total number of employees working in the project with their details
Information of Products and Services – Details of all the products and services to be used in the project
Logistics Details – Information on transportation cost to be incurred whether private or commercial
Manufacturing Processes – Details of types of manufacturing processes to be used in the project
Marketing and Advertising Strategies – Detailed analysis of marketing and advertising strategies to be applied or executed for the project
Objective – Just as Aim, objective of the enterprise should also be clearly mentioned
Space or Land Requirement – Information on space or land requirement, if required
Third Party Details (If Any) – Details of third party if engaged with the project
Conclusion – All project reports should have conclusion to its end
Chief Mentor:
Deepti Pant comes with over 24 years of extensive experience designing processes and business process improvement to enhance customer and stakeholder experiences. She is an alumni of FTII & NID in the domain of Strategic design management.
She has consulted and trained more than 100+ organizations in India and abroad like Samsung, LG, GSK, Colgate Palmolive, MICA and many more. She teaches at premier institutes in India & overseas—and has been involved in several startups, including international NGOs like BMGF, Path & UNFEM.
An educator, consultant and researcher in the domain of "consumer insights and strategy" using qualitative and creative tools and Storytelling.
After doing my MBA and working with start-ups like Educomp, I went on to do another PG in Innovation strategy graduating from NID and storytelling from FTII, I started my career with MICA, Ahmedabad in 2001 where I worked as Manager – Innovation, using strategy  and storytelling for product growth and brand creation of MICA starting in 2001. I worked there for 8 years launching many products and adding value in education, placements and consulting aspect of MICA. Then, I returned to industry  to found a strategic innovation and branding services company called Ralibha

After the company was successfully acquired by a local Gujrati Businessman for his son in law, I moved to Pune to help a friend Manoj build his Innovation company called Onio next – now Turin labs and after that joined CKS as Director – Outreach and Strategy.
After a few years of leadership positions in corporate and doing user experience innovation projects with brands like SAMSUNG, LG GSK, BMGF, PATH, Volvo, Mahindra, Airtel, United breweries etc in their global innovation strategies, I returned to education management and started to work with Pearl Academy as National Director – Innovation and Communication followed by position of CEO – Director at IMS schools of Design, Communication and Fashion also handling their Dubai operations as well.
I have now founded TRUTH FOUNDATION and spear heading The Truth: An institute of Innovation and storytelling to empower creative minds of India to excel in their careers and business by serious design thinking and storytelling strategic intervention. I also guide entrepreneurs, educators, NGOs and youngsters to empower their creativity into business and leadership.

When not at work, you can find me working with sick, abandoned animals esp cats, nature and spiritualism.

You can request for project report for MSME mudra loan. It will help you to represent your dream & how you will achieve your goals. You can write us at [email protected] eseva.co.